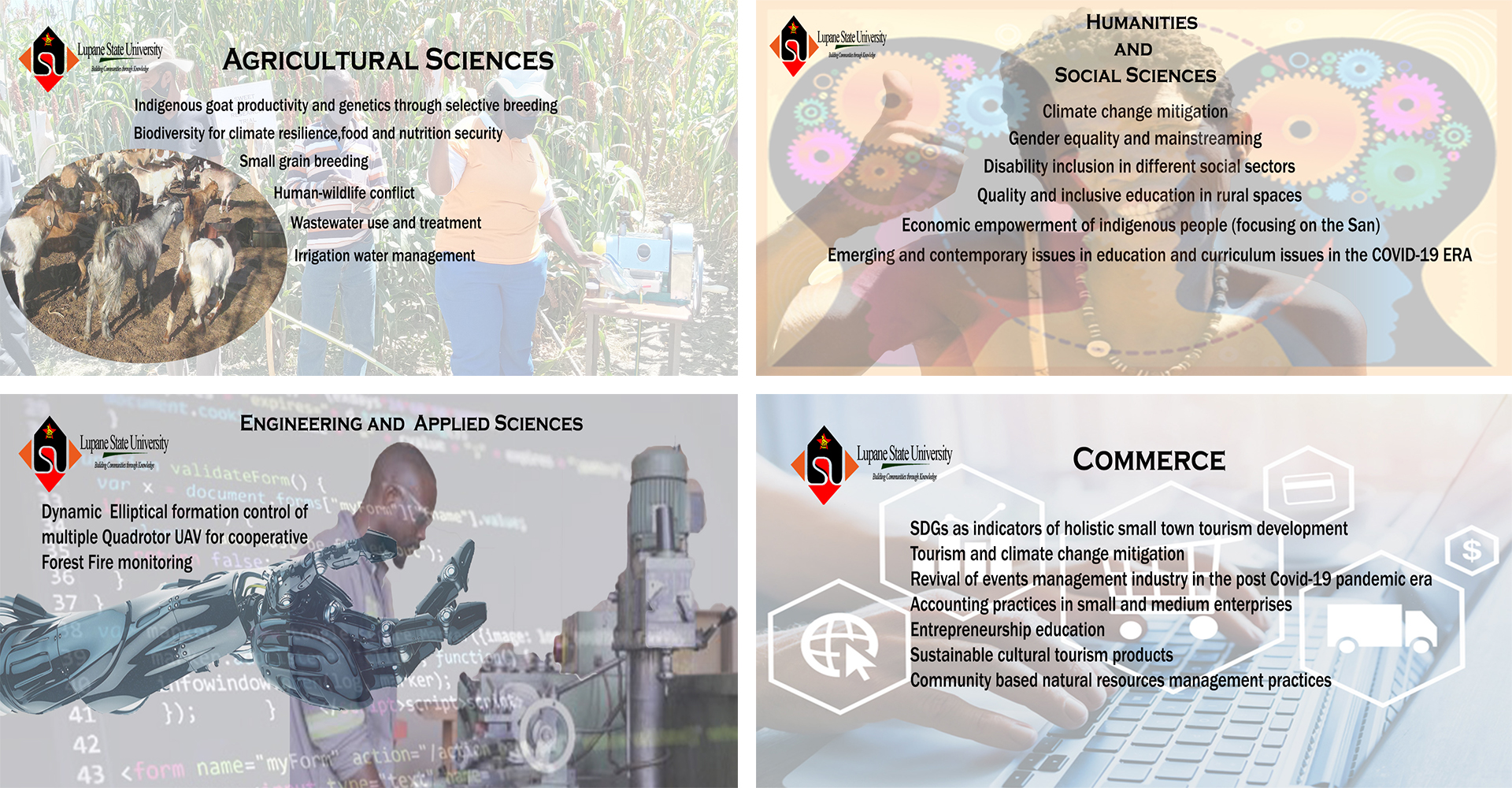 Vision
To be the premier university in Zimbabwe in research based knowledge, teaching, learning, innovation and industrialization.
Mission
To support and enhance university-wide ecosystem and research excellency where faculties push beyond the bounds of knowledge.
Purpose
Dates of Meetings & Submission of Papers
The Research Board meets as scheduled in the University Diary to consider ONLY applications received by the specified deadline.
List of Relevant Application Forms:
SUBMISSION-Form Number
Research Grant-RB01
Student Research Assistant-RB02
External Travel Grant-RB03
Research Registration-RB04
Annual Progress Report-RB05
Supplementary Grant-RB06
Final Report-RB07
Block Allocation-RB08
General Guidelines
Applicants must submit their applications using the appropriate application forms to the Secretariat, by the communicated deadline (2 weeks prior to date of meeting).
Late and/or incomplete submissions will not be accepted.
The Faculty Representative must be fully briefed on the substance of the paper in order to be able to present it to the Board.
All applications and reports must be typed , single spacing, Times New Roman and font 12.
The maximum length of submissions must be as outlined below:

Research Grant (3pages)
Student Research Assistant (2pages)
External Travel Grant (2pages)
Annual Progress Report (2pages)
Supplementary Grant (2pages)
Block Allocation Report (2pages)
Research Grants
The Research Board allocates research grants based on thorough assessment of proposals by applicants. The Board applies the following criteria in approving applications:
Clarity of the statement of the problem being researched.
Importance of the anticipated solution.
Relevance of the study.
Originality/innovation.
Appropriateness and soundness of the methodology.
Accuracy and efficiency of the budget.
Completeness of the application (ensure all fields in the application form have been completed).
Submission of timely and comprehensive progress reports where appropriate.
External Travel Grants
Grant recipients are required to submit annual progress reports on work being done. Use Form RB05.
On completion of the project, a Final Report must be submitted using Form RB07.
Research Register
It is mandatory for researchers to register ALL research being conducted with RISO using Form RB04.
Publication of Peer Reviewed Journal Articles
Researchers are encouraged to publish their research in reputable peer reviewed journals.
Partial reimbursement of publication costs may be considered upon production of evidence of acceptance of papers and payments made to reputable journals.
Researchers are encouraged to check for the list of reputable journals with the Library.
RISO Downloads Forms
E-mail riso@lsu.ac.zw
Tel: (0292) 73770/1 Ext. 181